Best Quad Bike Riding Tours Bali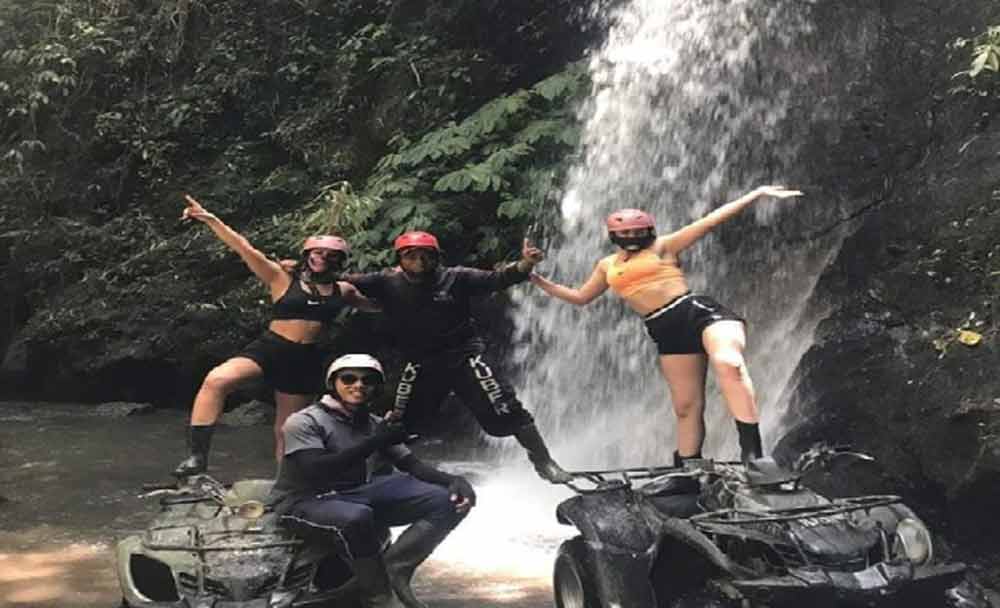 Bali Island has many quad bike activities with a variety of different tracks at each ride. What is the Best Quad Bike Riding Tours Bali? let's find out them with baliquadbiking.com. Exploring the corner of Bali with a quad biking adventure is an exciting thing. By looking at the natural green scenery, a soothing rural atmosphere. Besides that, quad bike ride is a top activity for tourists in Bali.
With the Baliquadbiking company you can find and order the best quad bike tour with different tracks. There are three ATV quad bike tracks that we have with many advantages. That are not owned by ATV Ride companies in Bali.
Our Quad Bike Riding Tours services ranging from pick up by private car from your hotel, see beautiful and green scenery all the way to our place. Enjoy a welcome drink and get a brief explanation of security in quad bike tracks. This service include private hotel transfer and Lunch.
Discover the side in Bali and the hidden beauty of the island of Bali in a different way. get the excitement of driving a powerful semi-automatic ATV 250 cc in the middle of the most amazing Balinese countryside. Bali ATV Tour Activities are daily trips, dry season or rain. Safe for beginner and professional one ..
What do you need to bring?
Additional clothes, because on the last trip we invited you to join playing mud, it'll make you have more fun after the jungle treck.
Sun Cream, the weather in Bali lately is rather hot, sun cream is the best solution for your skin
Additional money, Quad Bike ride is rather tiring, so we provide cold drinks at the rest point, of course you have to spend a little money on your small expenses.
What Include ?
Welcome drink
Boots
Towel & Shower Room
Lunch
Personal Insurance
Professional ATV Guide
Best Quad Bike Tour Bali, Location
For support your mind, Bali Quad Biking offer you 3 options track for this adventure. Each location has different trajectory. for detail please check below !
Best Quad Bike Riding Tours Bali through forests, rice fields, rivers, waterfalls and caves. This is a real natural ATV Track for quad biking adventures. Crossing the green nature of Bali, then push your ATV under the waterfall. Then feel the extraordinary experience of passing an old tunnel along 100 meters. This can only be found Kuber Bali ATV is one of our ATV companies that has a different track than the other ATV companies.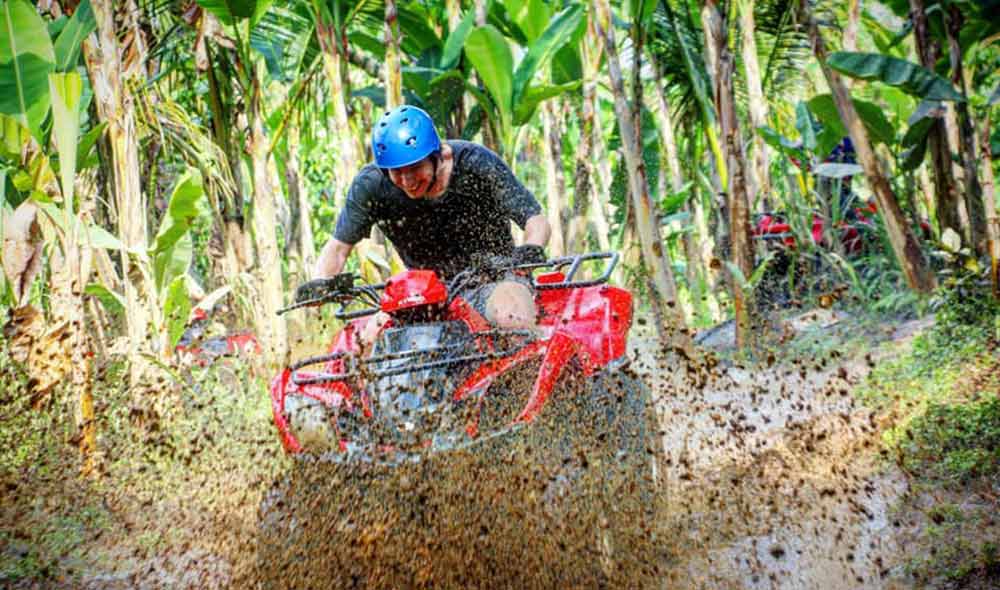 Besides ATV through waterfalls and caves, we also have the longest ATV adventure in Bali. This ATV Quad Bike tour passes through forests, rivers, valleys, bamboo forests, hills with views of the green mountains. Run your ATV fast in a mud puddle of about 500 meters. This will make your adventure day Fun with Balaji Jungle ATV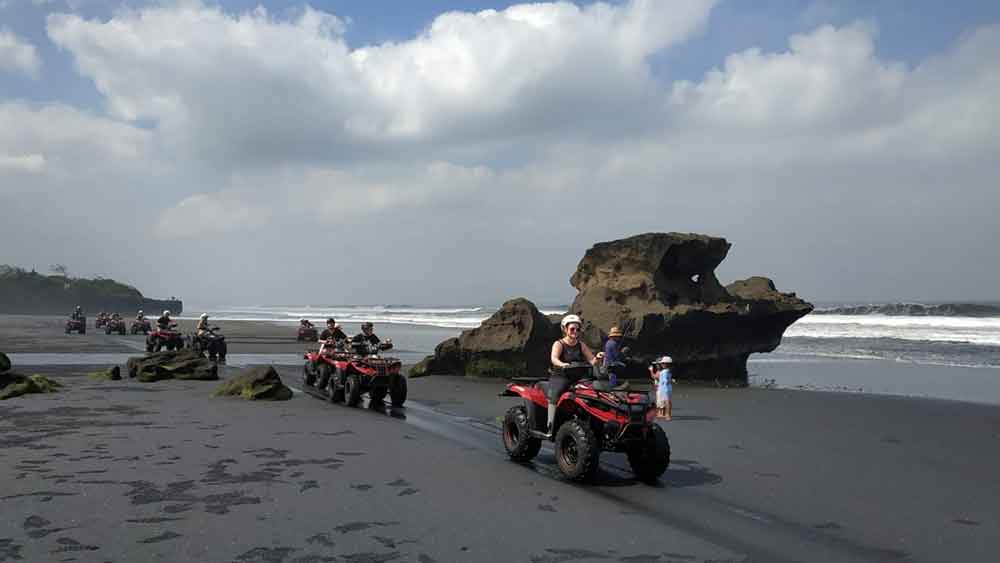 In addition to the two Best Jungle Quad Bike riding tours, we also have a special ATV through the black sand beach. This is the perfect adventure by passing through villages, wide rice fields and long tracks on the black sand beach. You can only do this with Bali ATV on the beach.
Conclusion
Everyone has different tastes. So we are Quad Biking Bali provides Best Quad Bike Riding Tours Bali with several choices of tracks for you get in Bali. With different tracks and levels of difficulty passing through different terrains will certainly be a satisfaction. Choose a track that you think is more challenging and contact us for an order. Special price for group bookings