ATV Quad Bike Bali Price Today
Bali has a large selection of adventures and interesting activities that you can follow during your vacation in Bali. One of them is an ATV quad bike adventure. Maybe you want to know about the ATV Quad Bike Bali Price Today?
Now, Talking about the latest prices for ATV quad bike Bali tours, we have several choices depending on the type and length of the track. ATV quad bike adventure is a fun tourist activity by crossing tropical rain forests, rice fields, rivers and valleys. Tracks that you have never crossed with green and natural scenery, will certainly provide a pleasant atmosphere.
The average ATV Quad Bike Bali has a 250cc – 500cc engine capacity and is semi automatic, very easy and safe to drive. Besides that, an experienced ATV guide will always accompany your adventure. Not one bike with you. Usually the ATV guide gives you the freedom to ride your ATV Quad Bike with the supervision of an experienced guide.
ATV Quad Bike Bali Price Today
Are you interested to join to see and explore the remote corner of Bali? Before that we will provide a list of prices for ATV Quad bike Bali tour today. And please continue to read type of track and price.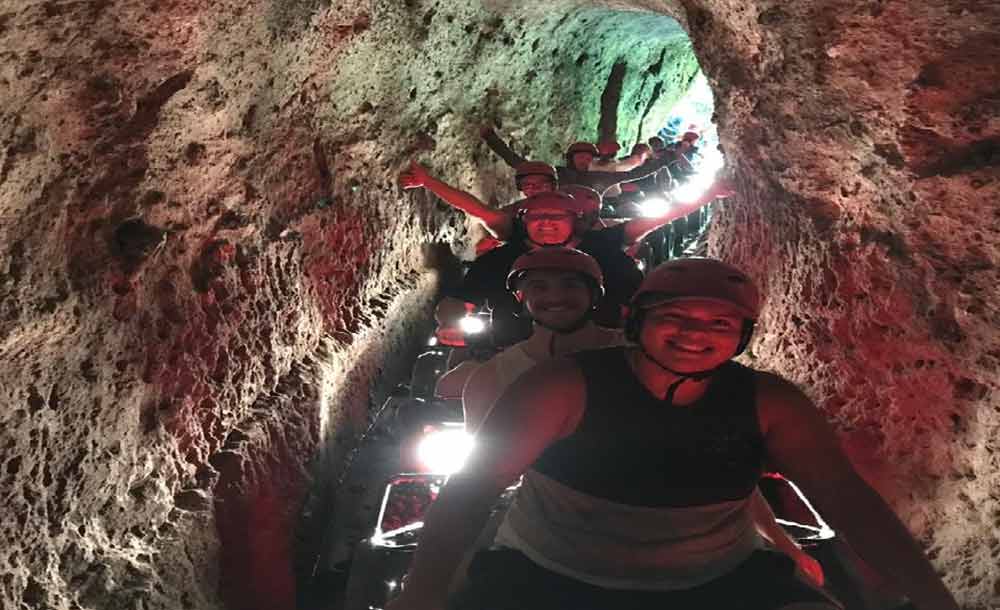 ATV Quad Bike Tour through waterfall and Cave ( Kuber Bali Adventure ) ~ ATV Quad Bike Bali Price Today
ATV Quad bike through waterfalls and caves is a quad biking adventure with a unique and natural track. Only in Bali Quad Biking (Kuber ATV) can you find a challenging and truly original track. Along the rice field dike, down the valley, then across the forest and plantations with green and cool panorama. In addition, waterfalls and caves are unique and fun tracks. Riding a Quad Bike ATV for 1 hour 30 minutes in remote areas of Bali or the countryside. Surely it will be an unforgettable experience for you.
Kuber Bali Adventure Prices start from 565k per person depending on the number of participants or your group. For a more complete price please check > Kuber Quad Bike Adventure Bali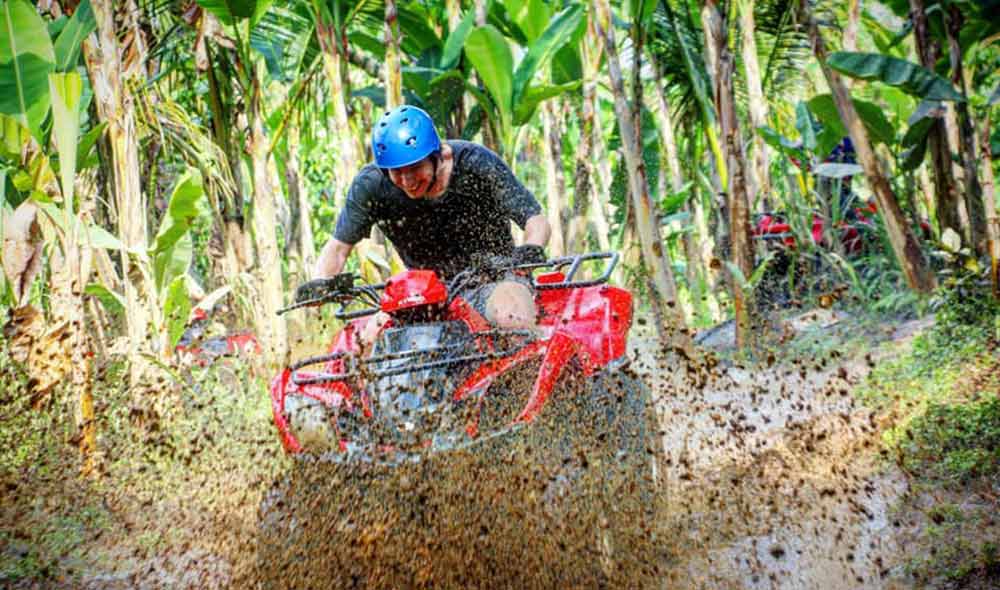 Real Jungle ATV Quad Bike with 9km, Price and Track.
Besides ATV quad bike with waterfalls and caves, we also have the longest ATV quad bike track in Bali with the concept of forest and mud as our main trajectory. Spur your adrenaline along 9 km with a natural and green path north of the center of Ubud. Located about 30 minutes from Ubud with views of the hills, plantations, rivers, bamboo forests and mud.
ATV Quad Bike Adventure Ubud (Balaji Adventure) is indeed very different from other ATV companies in Bali. Crossing a grove of banana trees, down the valley, through a bamboo forest and up the hills. In addition, riding your quad bike ATV in the mud will add to your excitement.
The Price for 9km Jungle ATV Quad Bike start from IDR. 525K per person, for more complete prices please see> ATV Quad Bike Adventure Ubud.
Things you need to pay attention and carry
ATV quad bike adventure is an extreme activity that will really spur your adrenaline, prepare it.

Ride an ATV according to your adrenaline, but always follow the instructions of your ATV guide.

Bring replacement clothes, because it is very likely you are dirty or wet.

Sunscreen, because the weather in Bali is always changing sometimes very hot you will need it.

Use comfortable footwear because we have prepared boots for your adventure

Camera to capture your adventure.
What Include ?
Welcome drink
Boots
Towel & Shower Room
Lunch
Personal Insurance
Professional ATV Guide
Well, hope above info can be use. Everyone has different tastes. So we are Quad Biking Bali provides Best Quad Bike Riding Tours Bali with several choices of tracks for you get in Bali. With different tracks and levels of difficulty passing through different terrains will certainly be a satisfaction. Choose a track that you think is more challenging and contact us for an order. Special price for group bookings