Kuber Quad Bike Adventure – Ride ATV Start 350K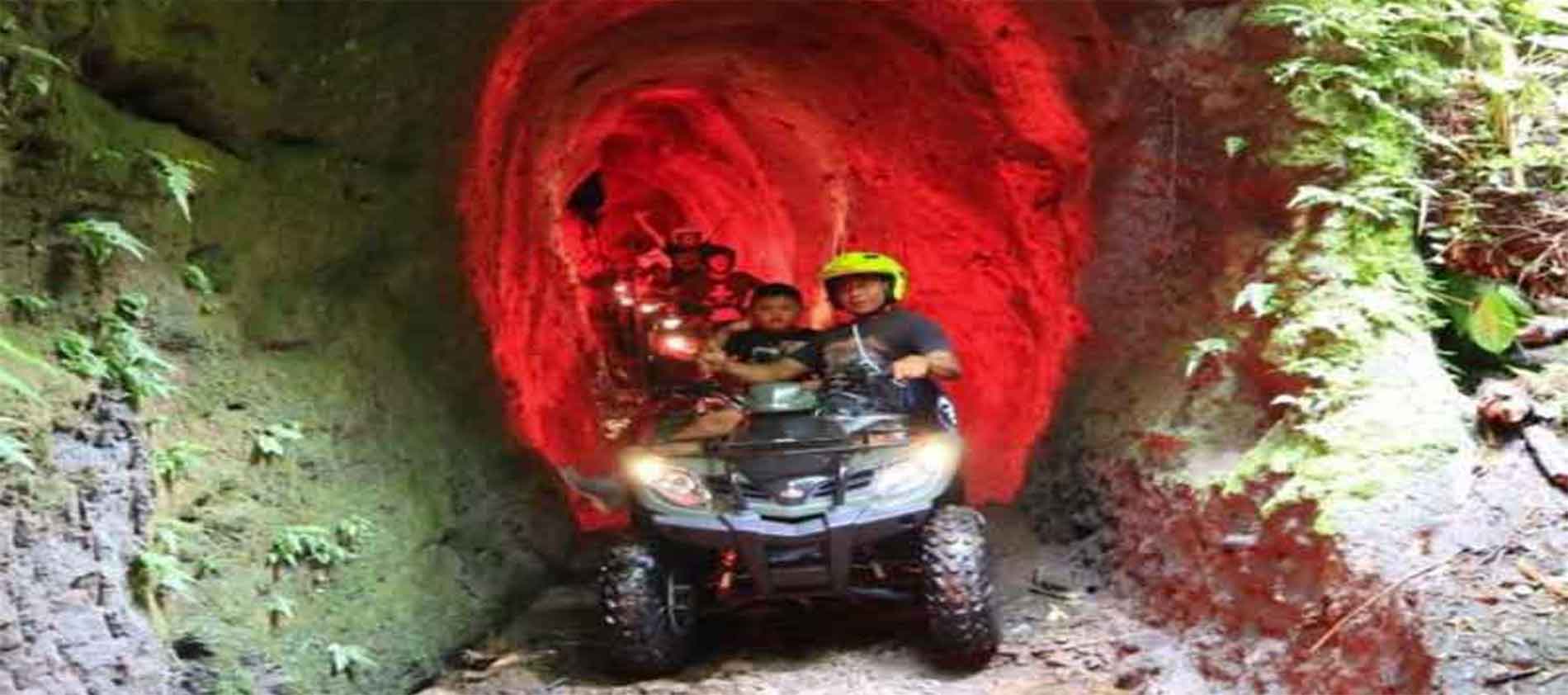 Kuber Quad Bike Adventure will make your day more impressive experience to try the Bali Quad Bike. Treat and test your courage and adrenaline in the four Quad bike adventure whist enjoying the panorama of the countryside of Bali. accompanied by professional local guide, tour passed through rice paddy, villages, plantation, jungle and river.
The first Our friendly driver will pick you up at the hotel while show your reservation and than drive directly to Ubud village for Kuber Quad Bike Advenure, After we arrive our professional instructor will give you Briefing about how to ride ATV, Use equipment trek, Standard of safety and Bali ATV ride trek. The trek of Bali ATV Ride need around 1 hours 30 minutes through beauty of green nature, waterfall,  River, jungle, rice paddies.
Whats ATV Ride Tour we have
Itinerary of Kuber Quad Bike Adventure with hotel transfers :
07:30 – 13:00: pick up from the hotel (depending on hotel location and your time request)
Arrive at Quad Bike Camp, enjoy a fresh welcome drink.
Use safety equipment, helmets, boot, and listen to all safety instructions from your ATV guide.
Enjoy every challenge for about 1 hour 30 minutes, your tension will disappear with the observation of our experienced guides.
At the end of your adventure we invite you to play in the mud and water. And of course you need a place to take a shower and change clothes before enjoying your lunch.
After enjoying lunch, your driver is ready to take you back to the hotel. Make sure your belongings are not forgotten.
Kuber Quad Bike Adventure Price
We have two options price for Kuber ATV below, please choose according you need

If you have transfer or you have your own driver, then Ticket without Transfer is best for you. We would sent you ATV office location after we received your booking or Check our FAQ below.
If you want to request hotel transfers Pick Up and drop off with private service you can select Price include Hotel Pick-up Service
Track Package for Kuber Bali ATV
Kuber ATV Bali has 3 types of package that you can choose according to your interests and time. There are packages that provide the most complete atv tracks with a total time of 1 hour 30 minutes to 2 hours depending on your expertise in driving an ATV.
There is also a shorter time with only 1 hour. And there are other packages that only take 30 minutes, Let's check detail below;
1. Kuber ATV with Full Track
This is the most complete package in Kuber ATV Quad Bike Bali Adventure that you can follow for 1 hour 30 minutes to 2 hours. The track passes through rice fields, villages, valleys, forests, plantations, rivers, waterfalls, caves and mud. This is the most exciting choice and the most complete ATV Ride adventure in Kuber Bali Adventure.
Price for Kuber Full Track
| | | |
| --- | --- | --- |
| Description | Single Ride | Tandem Ride |
| Office Rate | 1.400.000/ person | 1.800.000/ 2 persons |
| Online Rate | 700.000/ person | 900.000/2 persons |
2. Kuber Quad Bike Adventure with short track ( 1 hour )
Currently Kuber Bali Adventure is making a new package specifically made for those of you who don't want to explore Ubud's nature for 2 hours. Now you can do it for just 1 hour, but you won't get the main trails such as waterfalls and caves in this package
But this adventure is quite challenging and you can feel riding an ATV in the wild in Kuber Bali with a rice field track, fun-up down trail to high and fun action.
This track only one hour through rice paddies, jungle, down and up track. Perfect ATV Adventure with 1 hour. even though it is 1 hour, the facilities provided are also complete. The only difference is the path you get is shorter than the one above.
Price for Short Trip in Kuber Adventure ( 1 hour )
| | | |
| --- | --- | --- |
| Description | Single | Tandem |
| Official Rate | 750.000 | 1.450.000 |
| Online Rate | 500.000 | 700.000 |
3. Kuber ATV with Fun Track ( 30 minutes )
This tip only for fun, passenger can enjoy to ride atv in kuber bali adventure only 30 minutes. Ride ATV through Rice Field with green panorama and fun actions. Enjoy this short ATV Quad Bike in Kuber ATV with professional ATV Guide and best safety equipment.
Kuber ATV 30 Minutes Price
| | | |
| --- | --- | --- |
| PRICE | SINGLE | TANDEM |
| Office Rate | 700.000 | 900.000 |
| Disc Rate | 350.000 | 550.000 |
Full Treck Kuber ATV Quad Bike Adventure
The great thing is to ride an ATV in ancient Goa made in the Dutch colonial era. This Natural Cave was previously abandoned and spooky, before being taken by ATV Kuber Bali as part of the ATV Adventure trail. Moreover, you will feel like riding an ATV under a waterfall in the middle of a Jungle.
Below are track ATV you will get during do ATV Quad Biking in Kuber Bali Adventure;
1. Riding ATVs in the Rice Fields
Here, participants will be given beriefing about the safe ATV driving techniques. Then participants will be invited to pass through the rice fields for more than 1 km. Exciting situation by driving your ATV faster, the track is safe for beginners.
2. Down to the Valley
After starting to be trained with the conditions and how to ride the ATV, participants will be taken down the valley. Here team cohesiveness is really needed, where 1 participant with another must collide with each other.
Because with this position, participants can help each other in braking and are quite good in terms of safety.
3. Crossing the plantation
Participants who have passed the track down the valley, can drive their ATV in the middle of the plantation with shady trees.
This garden track is really challenging because you have to pass through a winding track with slippery terrain. It's really fun when the rainy season comes, because the trackkya is muddy.
4. Passing Natural Rivers and Waterfalls
Participants who have passed the plantation track will be taken down to the river with high cliffs on the right and left. Ride your ATV to the end of the river with a clear waterfall splashing just right in front of you.
On average, participants on this Bali ATV tour will stop under a waterfall and document photos of their exploration with a backdrop of cliffs and waterfalls.
5. Ride ATV in the Cave ( Tunnel )
The next obstacle is riding an ATV in Cave. The echo of the sound of a noisy motorbike in a 500 meter long cave. can be an amazing experience that can not be found at other ATV places.
Don't forget to turn on your ATV lights before entering this tunnel, so you can see the road filled with puddles of water.
6. Playing in the Muddy
This is the last treck or attraction for the participants, before going through a thrilling track. The location is right in front of the lobby. You can race your atv and as much as you want before the Kuber Quad Bike Adventure tour is over.
Activities in Kuber Bali ATV
At Kuber Bali Adventure, you can choose an ATV package that can be adjusted to the courage and age of the participants. You can choose a more impressive single atv without having to think about the passengers. Then the tandem ATV is suitable for children and couples who want to be together. Below are the ATV packages that you can take;
1. Single ATV Package
Single ATV is an ATV ride – that many adventurers like, because here you can drive an ATV without having to think about the passengers behind you. Which means you ride the ATV alone. One ATV with 1 rider, no passengers.
So this package is perfect for adventurers who want more freedom in driving your ATV while conquering all challenges including waterfalls.
2. Tandem ATV Package
In addition to riding an ATV Bali alone, there are also two ATV rides. These are usually taken by families who bring children. Because children are only passengers who sit in the back. So they are safe during their Bali ATV adventures.
Apart from being chosen by the family, there are also those who prefer to partner up in conquering all these exciting obstacles. During the ATV Tandem, they can also swap their seat positions during the adventure. Riders become passengers or vice versa.
Additional Info
Single ride is One Bike for 1 persons, price per – person
Tandem Ride is One Bike for 2 persons, price per – 2 persons
Above price only for Online Booking with Bali Quad Biking Company
Kuber ATV Quad Bike Adventure Included
Free private hotel transfers ( if book with hotel transfers )
Welcome Drink On Arrival
Professional ATV Ride Instructor
Free Wifi
Changing Room And Toilet Facilities
Boots, Helmet and Locker
Lunch with Egg Sundwiches
Insurance Coverage
The price already include with 21% Government tax and Services
Online Ticket, Term and Condition
Above Price only for Online Payment
Must Book 1 days before Advance
Free Cancellation up to 1 days in Advance
Free Reschedule – Please info Us 1 day info
We will send an voucher email that contains the link to resend voucher to your email address
Please show your BOOKING VOUCHER when you arrive in location.
Payment settle on Booking by visa/master card with secure payment
Cancellation Policy
If you have purchased Kuber Bali Adventure ticket and want to Cancel OR Reschedule . We will refund your payment under the following conditions
Free cancellation, if you want to cancel the booking up to 2 days in advance the activity date ( Tax refunds money will be charged according your bank policy )
Cancellation on the day on arrival will be charged 100% of the total price of the booking.
No-Show Fee of 100% from TOTAL Tour Price will be charged if it is not present on the confirmed date.
Reschedule the date of ticket have to info Us one day ( 24 hours ) before
For Refund and Reschedule please contact us via WhatsApp +6281236194398 and Email : baliquadbiking@gmail.com
What do you need to bring for Kuber Quad Bike Adventure?
Additional clothes, because on the last trip we invited you to join playing mud, it'll make you have more fun after the jungle treck.
Sun Cream, the weather in Bali lately is rather hot, sun cream is the best solution for your skin
Additional money, Quad Bike ride is rather tiring, so we provide cold drinks at the rest point, of course you have to spend a little money on your small expenses.
Frequently Asked Questions
Recommended Kuber ATV Package
Kuber Bali ATV Quad Bike and Breakfast With Orangutans at Bali Zoo is super save Bali Quad Biking packages, specially prepared for you during holiday in Bali.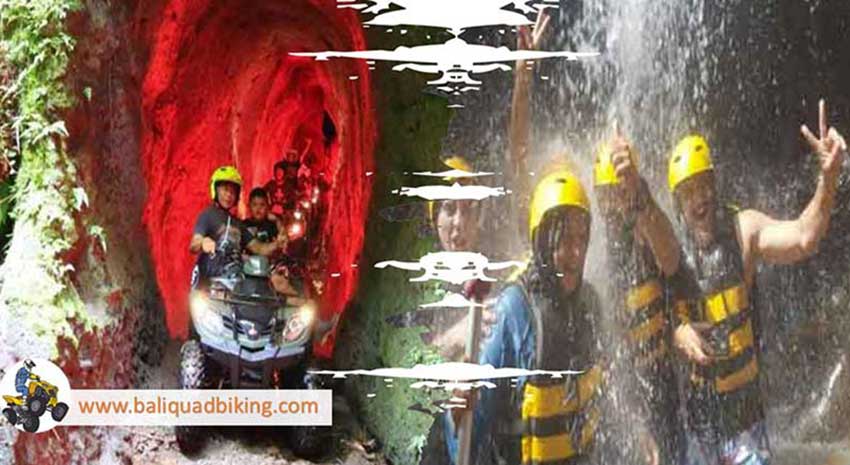 Kuber Bali ATV Adventure and Ayung Rafting Ubud is the best Kuber ATV package with pump up your adrenaline with ATV Tour and Ayung River Rafting in on day tour.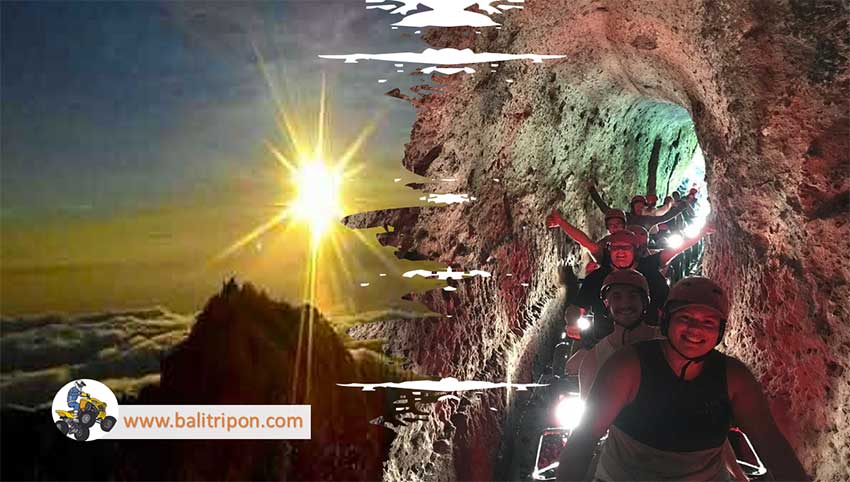 Kuber Bali ATV and Mount Batur Sunrise trekking tour is one of Bali Atv tour package, offers the best rate and best combination for trekking and Bali Quad biking at Kuber.
Kuber Bali ATV Quad Bike and Night Safari Tour is super save quad biking packages, continue to visit Ubud art city and BBQ in Bali safari at Bali Safari and Marine Park.