Bali Quad Biking – Best and Cheapest ATV Ride in Bali
Bali Quad Biking is the best online Quad Bike agent in Bali. Provide the real nature track for ATV/Quad Bike. With professional team, Excellent review and affordable price. We have experience more than 8 years in turism, knowed about whats you want to choose for nature adventure, special for quad biking.  After we try some ATV/Quad bike trek, Finally we provide real nature trek following, Jungle, waterfall, cave, playing in the mud, beaches trek or sunset trek on the beach.
Purchase ATV Quad Bike adventure with Bali Quad Biking, it's very safe. You can cancel and change your booking one day before the date mention in your voucher. Bali quad biking is a trusted and official quad bike tour service provider company under the auspices of The Bali Package company. So all booking processes are safe.
Discover the side in Bali and the hidden beauty of the island of Bali in a different way. get the excitement of driving a powerful semi-automatic ATV 250 cc in the middle of the most amazing Balinese countryside. Bali ATV Tour Activities are daily trips, dry season or rain. Safe for beginner and professional one.
What do you need to bring?
Additional clothes, because on the last trip we invited you to join playing mud, it'll make you have more fun after the jungle track.
Sun Cream, the weather in Bali lately is rather hot, sun cream is the best solution for your skin
Additional money, Quad Bike ride is rather tiring, so we provide cold drinks at the rest point, of course you have to spend a little money on your small expenses.
Let's find out about the quad bike ATV tour that we offer
1. ATV Quad Bike Tour ~ Single Ride
ATV tour with Single Ride, which is meant by Single Ride is a quad bike with one rider. A single trip will give you satisfaction without thinking about your passengers.
With this ATV Quad Bike Single Ride you can feel more free in exploring according to the skills you have. But for beginners, you don't need to worry because we will provide guidance on riding a quad ATV and giving a test drive before going to the track.
2. Bali ATV Quad Biking Tour ~ Tandem Ride
Tandem Ride means one Quad Bike with one rider and one passenger (a total of 2 people in one quad bike). This is usually done in pairs or children under 10 years who will become passengers.
With Tandem Ride you don't need to be disappointed because in the middle of your adventure journey, you can change positions. Passengers become riders or vice versa.
We are offers some places for Bali quad biking according the guest review and real nature trek they have, Below are detail :
I. Balaji – Bali Quad Bike Adventure Ubud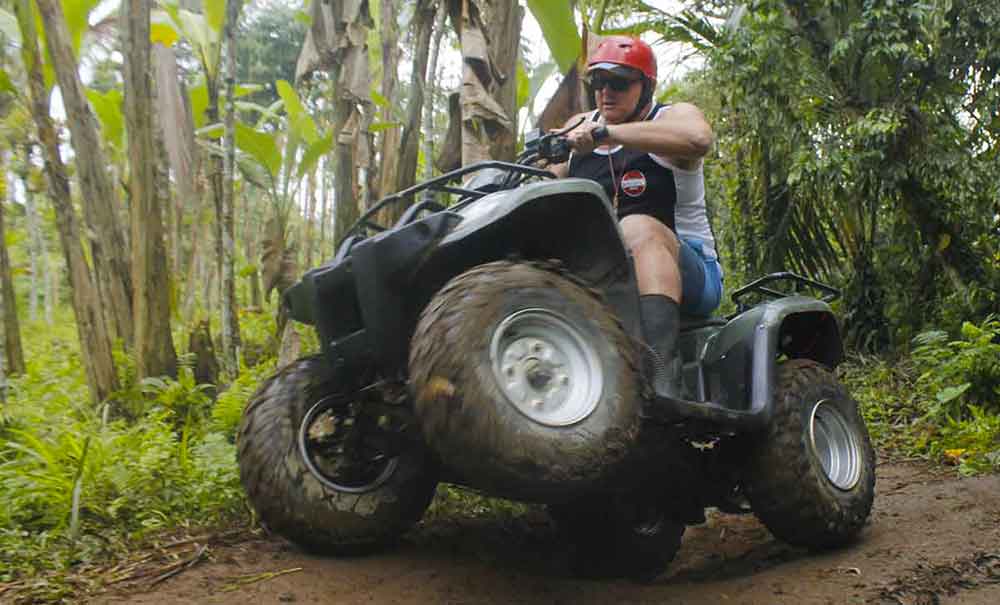 Balaji Adventure offer great experience into the wild nature of Bali. Take you to an amazing experience riding on all-terrain vehicles (quad bike) with long and challenging track. The track passing the rice fields, jungle, rivers, Bamboo forest and traditional village. It's safe and suitable for beginner and professional.
How much Balaji ATV Adventure
| | | |
| --- | --- | --- |
| Description | Single Ride | Tandem Ride |
| Normal Rate | IDR. 950.000 | IDR. 1.550.000 |
| Online Price | IDR. 525.000 | IDR. 900.000 |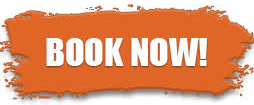 ---
II. Kuber Quad Bike Adventure
Kuber Quad Bike Adventure will make your day more impressive experience to try the Bali Quad Bike. Treat and test your courage and adrenaline in the four Quad bike adventure. Whist enjoying the panorama of the countryside of Bali. Accompanied by professional local guide, tour passed through rice paddy, villages, plantation, jungle, river, Waterfall and Cave.
Price for Kuber Bali Adventure
| | | |
| --- | --- | --- |
| Remark | Single Ride | Tandem Ride |
| Official Price | IDR. 950.000 | IDR. 1.600.000 |
| Online Price | IDR. 565.000 | IDR. 915.000 |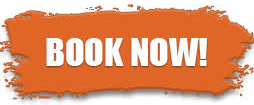 ---
III. Bali Quad Biking On The Beach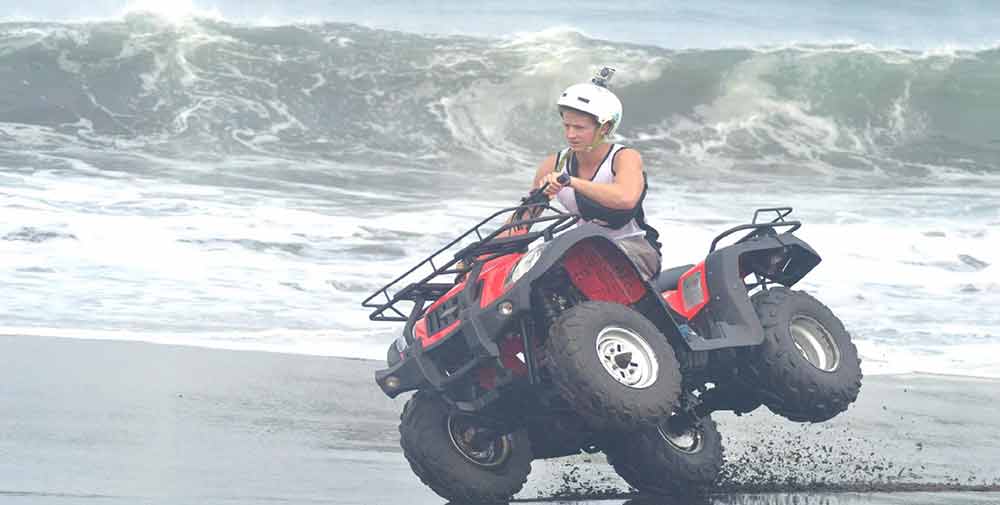 OZZY BALI ADVENTURE is different experience for Quad Biking in Bali. We invite you ride along countless miles of remote black sand beaches. Then up through scenic world heritage listed rice fields. Jungle tracks and down through traditional local villages then back onto the beach.
Along the way you will see temples built on the beach for local ceremonies. Amazing rock formations, river crossing's, local fisherman, kids and families swimming and bathing in the rivers and lakes along the beach. Local farmers tending their rice fields and local produce.
How much Ozzy Bali ATV on The Beach
| | | |
| --- | --- | --- |
| Description | Single Ride | Tandem Ride |
| Normal Rate | IDR. 950.000 | IDR. 1.600.000 |
| Online Price | IDR. 575.000 | IDR. 925.000 |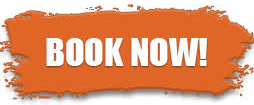 Info and Booking please Contact Us
FOR LAST MINUTE Booking, please send your request via WhatsApp/Viber: +62 81236194398
Office Hour: 08.00 AM – 17.00 PM