Jungle Swing Ubud Bali | Bali Swing Captions for Instagram
Jungle Swing Ubud Bali gives you a new tourist experience by enjoying panoramic views of Ubud from a different perspective. While spurring your adrenaline while above the height of the swing, you will be amazed by the extraordinary beauty of Ubud before your eyes.
Jungle Swing Ubud Bali is located in the village of Tegalalang dean with a world heritage of terraced rice fields. Bali Quad Biking covers a few unique and thrilling experiences. By combining ATV ride activity with Jungle Swing Ubud Swing. Make your experience unique with several swing choices that you can try.
Despite having different heights, all the swings face an incredible view of Ubud. Also enjoy a few photo points that add to your photo album collection more fully. Dare to try it?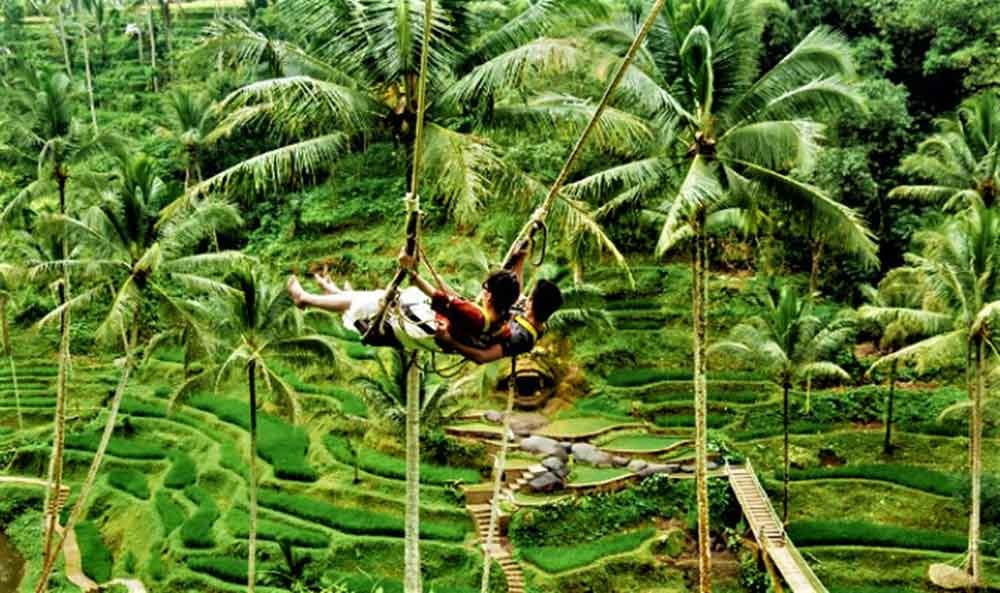 Highlights of Jungle Swing Ubud Bali
Swing as high as the sky and feel your heartbeat ever soaring.
Try some of the ways you reach the sky with the Bali Ubud Jungle Swing Tour.
Capture your swinging moment!
Spot photos provided make your album collection more complete.
Swing activity was introduced in 2018 through Instagram from travelers who had been in Bali. With a background photo of valleys, coconut trees, terraced rice fields and rivers. So that this activity is in great demand by tourists because it is amazing with panoramic views of the countryside.
Because the Swing activity in Bali is carried out on a cliff, which is at a height, the thrill and adrenaline will be felt by the participants. In addition, the unique photos produced during the swing activity made me think! This swing activity will become trending and become one of the favorite holiday activities of tourists when visiting Bali.
The Best Way to reach Jungle Swing Bali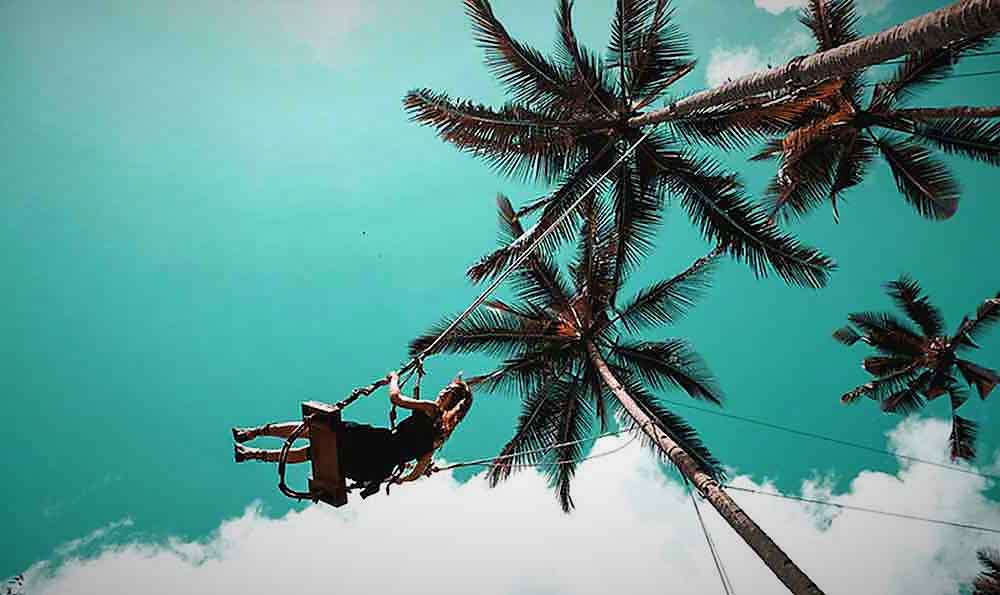 We provide the best way to get the Bali Ubud jungle swing experience. The way is to join the Bali Quad Biking by taking the kuber bali atv package combined with the Jungle Swing Tegalalang Bali. We provide private service from the hotel pickup to the jungle ATV Ride, then to the swing activity and back to the hotel.