Ayung River Rafting Ubud Bali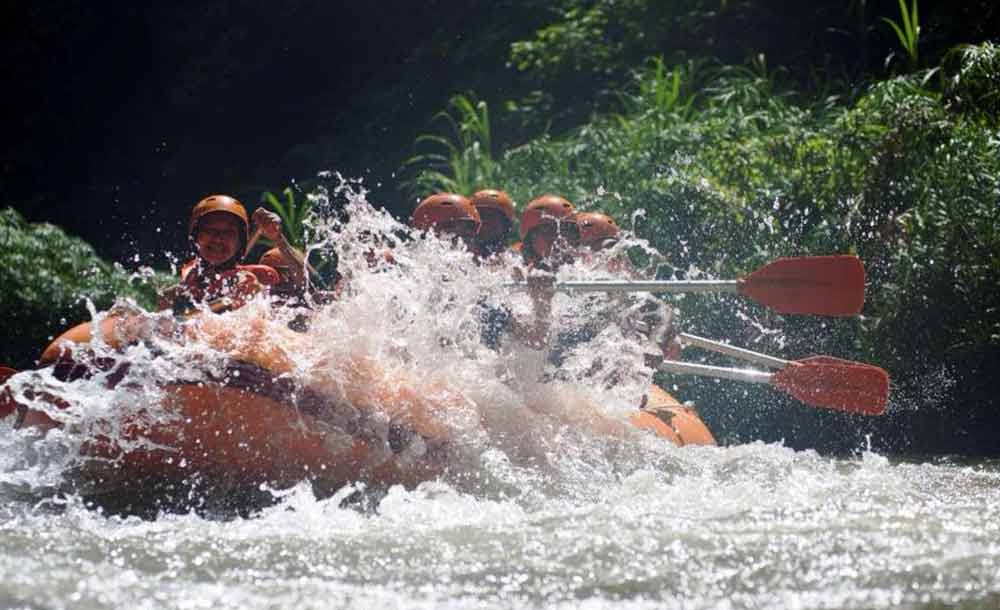 Because we Bali Quad Biking provides ATV Quad Bike and Ayung Rafting packages. Therefore, we would like to write information about Ayung River Rafting Ubud Bali. Rafting in Ayung River can be a great activity that you can try in Bali.
If you want to know, where can we get the best white water rafting experience? According to several survey agencies, Bali has three rivers that are suitable for river rafting. However, the most famous is Ayung River Rafting Ubud Bali. This is a great rafting place before you go to a more extreme rafting place.
Where is the Ayung River?
Ayung River is located in the village of Ubud, giayar Bali. Many people like to visit this river for rafting because of its location close to the center of Bali's tourism. If you live in South Bali, you only need 60 minutes to Ayung River. And the distance between the center of Ubud and the Ayung River is only 3 kilometers and the time needed is only 15 minutes from the center of Ubud.
What Can You Get in Ayung River Rafting in Ubud Bali?
First of all, before you go to the Ayung River or order the Ayung River rafting service, let's find out more about this river and the activities you will do. Let's begin.
Level of difficulty
This has a low level of difficulty. In terms of white water rafting, he only has difficulty levels II to III. Both do not have a swift flow or a current that is too extreme. And, there is a rare possibility that you will get injured after falling into the river. Many people choose Bali River Rafting for the most part because of this reason. They can relax, have fun, enjoy the view, and get the best experience with their family or friends.
Although it has a low level of difficulty, when you use the rafting service on this river, you will be accompanied by a guide and instructor. Remember, it's still natural. If you underestimate it, you will end up with a big problem. Follow the instructions and have fun.
Scenery
Beautiful green scenery will delight your eyes during the quiet time on the route. Maybe, you won't be able to enjoy it fully, when you have to control your raft and follow the instructor's instructions on the difficult part of the ayung River Rafting. But, once you enter the quiet zone, take your time to see the beauty of the forest and cliffs with stone carvings on it. Guaranteed, you will know what heaven is like.
A fun activity
Rafting is your main activity. However, there are also many fun places that you need to try along the Bali River Rafting River Rafting. For example, there is a jumping place where you can jump into the river from a 4 meter high cliff. Or, the waterfall is also the perfect place to enjoy a water massage. Basically, you will find everything you need to relax and have fun here.
Conclusion
Bali river rafting rafting is one of the best activities you can try in Bali. Of course, to get all the best things, you need to use the best service. And, RiverRaftingBali.com is here for you. This company knows what you need.
And we have combined rafting on the Ayung River with Bali ATV Quad Bike, where you can do this package in one day. It is suitable for those of you who do not have much time for a vacation in Bali.