Elephant Safari Park Lodge | Taro Elephant Ride Ubud Bali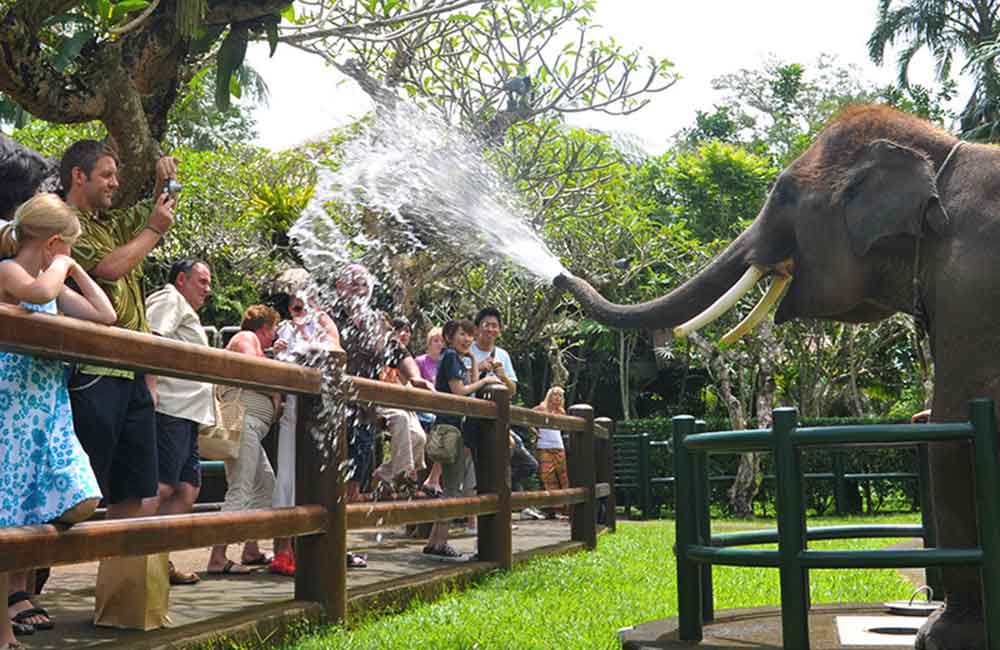 Elephant Safari Park Lodge – Taro Elephant Ride Ubud Bali, located in the foggy interior of Ubud. Created in response to a devastating situation in Sumatra where rampant deforestation and poaching have shrunk the original elephant population. Our award-winning park is the only special elephant rescue facility in Bali. And it is home to 31 endangered Sumatran elephants, 4 of which were born in this park. The Elephant Safari Park Lodge provides a rare opportunity for guests to interact and learn about these gentle giants.
Located within 4 hectares and carefully arranged to replicate the original habitat of the original Sumatran elephant house. Because, the location in central Bali its cooler climate and fertile environment will helps keep our elephants cool and comfortable in this tranquil landscape.
The elephant safari ride is on a specially designed lightweight teak wood chair that is very soft and distorts the weight of the spine, does not cause discomfort or injury to the elephant's back. Riding an elephant actually helps by providing the necessary exercises for muscle, bone density, leg health, and general well-being. Elephants also enjoy interaction with guests and other elephants. Enjoy an experience that you will never forget, interact and exercise with our resident giant.
Facilities available at the Elephant Safari Park Lodge – Taro Elephant Ride Ubud Bali :
Feed & Meeting Elephant
Museum & Information Center
Art Gallery
Elephant Education Program
Bathing & Lake Observing
Featuring Botanical Gardens & Orchids
Bali Quad Bike has created best combination tour package with Bali Jungle Quad biking and Elephant Safari ride at Taro Ubud Bali. This is the best combination tour and the super save package we made to make your holiday more memorable.
May be interest with package