Bali ATV Ride | Cheapest ATV Ride in Bali
Bali ATV ride is an amazing adventure activity in Bali. Explore the natural and green nature of Bali on an ATV Quad Bike.
Enjoy the green and low pollution in Bali for 2 hours on an ATV Quad Bike. With challenging track lines through paddy fields, tropical forests, bamboo forests, rivers, green hills and villages. That are arranged naturally. With an extraordinary security system. An experienced guide will always monitor your adventure comfortably and safely.
Therefore, Bali ATV Ride is proud to present Bali ATV Ride Tour at the cheapest, safest and reliable prices with 2 Hours ATV Trek.
Before you go on an ATV RIDE adventure, our experienced instructors will conduct a safety briefing to you. Enjoy your beautiful adventure through rice fields, plantations, bamboo forests, forests, rivers, villages and beautiful panoramas.
Discover the side in Bali and the hidden beauty of the island of Bali in a different way. get the excitement of driving a powerful semi-automatic ATV 250 cc in the middle of the most amazing Balinese countryside. Bali ATV Tour Activities are daily trips, dry season or rain. Safe for beginner and professional one ..
What do you need to bring?
Additional clothes, because on the last trip we invited you to join playing mud, it'll make you have more fun after the jungle treck.
Sun Cream, the weather in Bali lately is rather hot, sun cream is the best solution for your skin
Additional money, Quad Bike ride is rather tiring, so we provide cold drinks at the rest point, of course you have to spend a little money on your small expenses.
We have the best ATV Ride location in Bali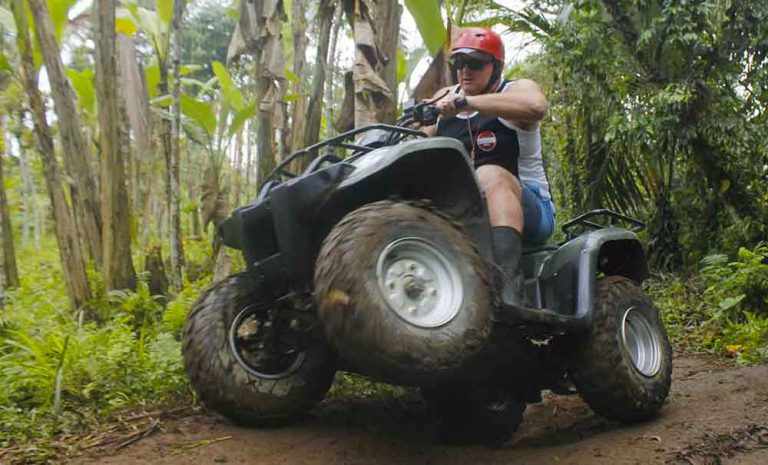 Balaji ATV Ride is long and challenging track along the rice fields, jungle, rivers, and natural Bali traditional village. We have longest trek in natural environment is very cool and picturesque panorama also green view.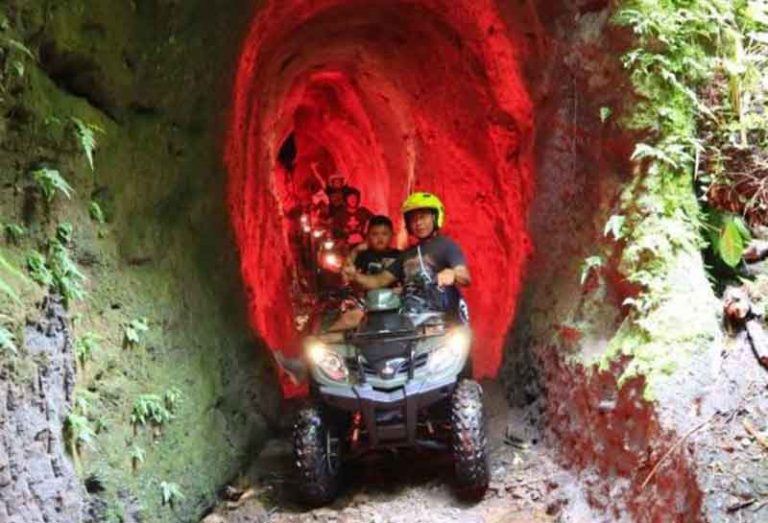 Kuber ATV will make your day more impressive experience to try the Bali Quad Bike passed through Rice Paddy, Villages, Plantation, Jungle and River, Waterfall and Cave.